State-of-the-Art Equipment

One Stop Shopping

• Design
• Laser Cutting
• Machining
• Assembly
• Painting

CNC Machining on 95% of Parts

Dedicated to Multi-Tasking Machines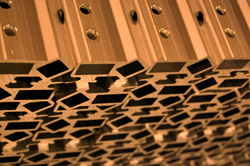 Perth Precision Machining & Manufacturing is a family owned contract manufacturer located in Stratford, Ontario. We are a precision manufacturer with state of the art CNC machining, laser cutting, sheet metal fabricating, robotic welding, grinding and powder painting capabilities; and have been doing business here for more than 25 years while growing to fill our current 28,000 square foot facility. The services we offer include, but are not limited to: on-time delivery, CAD programming, nesting programming, and job tracking.

Perth Precision is ISO-9001:2008 registered and we implement statistical process control (SPC) with first piece, in process, and in final inspections. Our commitment to all current and future customers is to offer the highest quality and promptest service. We guarantee complete compliance with your specifications and offer our expert services to you - and place a strong emphasis on training by use of leading edge technology and continually improving our products, ISO 9001 processes, and services. CNC machining is utilized on a minimum of 95% of our parts - we employ CNC cylindrical & CNC creep grinding and are dedicated to multi-tasking machines.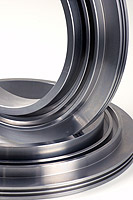 Our list of capabilities and facilities is ever growing. Perth Precision founder, Tim Clay, has expanded our current building 5 times, and it is now at the maximum building envelope that the land will support. With the purchase of the Griffith Road building, there is now a larger 135,000 square foot facility to accommodate our growing business. Two new machines were delivered in November 2009 to our new building and should be ready for production shortly - and we'll be one of the first shops capable of laser cutting 1 inch thick plate. In addition to the increased space, our new building boasts crane capacity of up to 30 tonnes with 30 foot clearance under the hook.

We welcome the opportunity to quote on your machining requirements, whether large or small.

Please feel free to visit our new facility - we welcome you.



Kevin Clay
General Manager